API Plan 51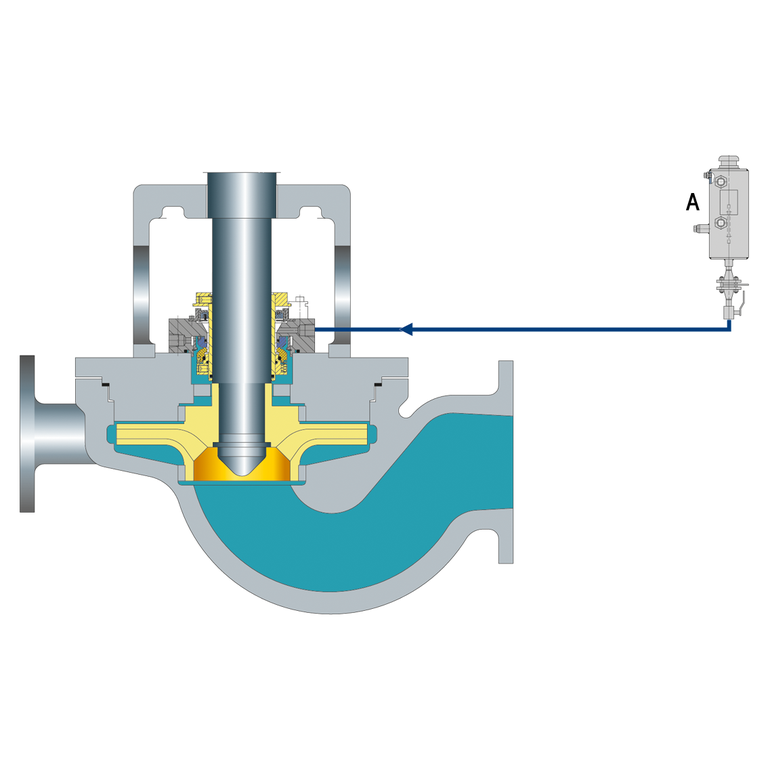 API Plan 51
Reservoir providing a dead-ended blanket for fluid to the quench connection of the gland plate. Only recommended for vertical pumps.
A Reservoir
---
Seal chamber details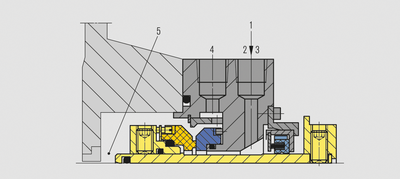 1 From reservoir
2 Quench (Q)
3 Drain (D), plugged
4 Flush (F)
5 Seal chamber

Example seal: EagleBurgmann LL9UC single pusher mechanical seal.
---
P&ID according to API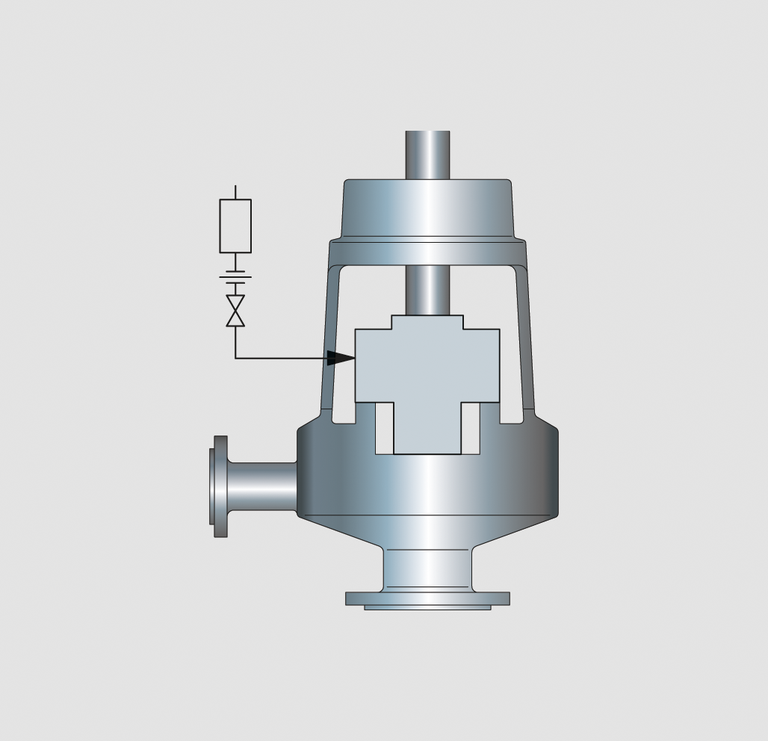 Features
Typically uses an auxiliary sealing device.
Can help to prevent icing on the atmospheric side.
Application
Vertical pumps with dead-ended atmospheric quench
Remarks, checkpoints
Routine inspection of the liquid level is recommended.

Pump media characteristics
Tendency to ice at ambient temperatures.
Location, function
Atmospheric side
Quenching
Configurations
1CW-FL

1CW-FX*
* Remark: The configurations listed for each individual piping plan are to be understood as recommendations including possible utilizations which may also be applied.