Circular economy:
The key to resource conservation and climate protection
In today's world, plastic is used almost everywhere. Hardly any other material has so many useful properties, e.g. in terms of hygiene, durability, weight and moldability. Global demand for plastics is therefore expected to double in the next 20 years – and so will the amount of waste. However, plastics are still largely derived from fossil fuels and their production is energy intensive. This poses major challenges for companies that produce and use plastics, as resources are finite and decarbonization of the economy is urgently needed.
The industry transition to a sustainable circular economy is crucial to counteract the unchecked consumption of raw materials, combat global warming and enable further growth. But the transformation will also bring major changes in the way we produce and recycle plastics and products in the future.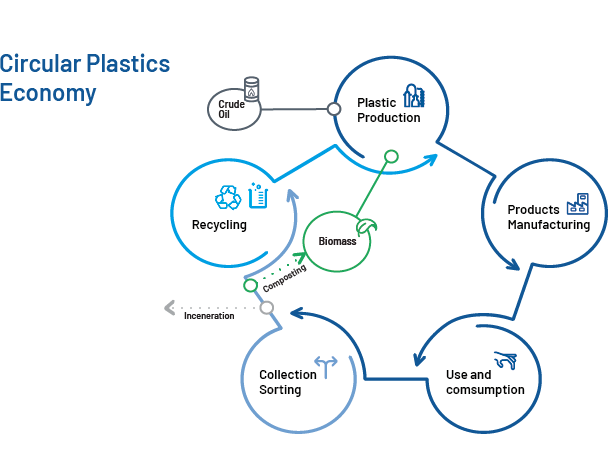 EagleBurgmann:
Reliable partner of the plastics and chemicals industry
EagleBurgmann is one of the world's leading manufacturers of industrial sealing technology and a reliable supplier to the plastics and chemical industries. As a solution partner for our customers, we actively accompany current developments and jointly develop seals and systems for the safe and efficient operation of machines and plants.

Driving innovations together
In the circular economy, there are a multitude of processes when it comes to producing or recycling plastics. They all have one thing in common: the sealing technology in the machines and systems has a decisive effect on their operational reliability, economic efficiency, and service life.
With EagleBurgmann you have a global partner who will provide you with comprehensive support for the optimum design, supply, and maintenance of your specific sealing solution. Whether it is chemical plastics recycling, applications for the production of bioplastics, the recycling of rubber and used tires, or new technologies in the circular economy.
Chemical Plastics Recycling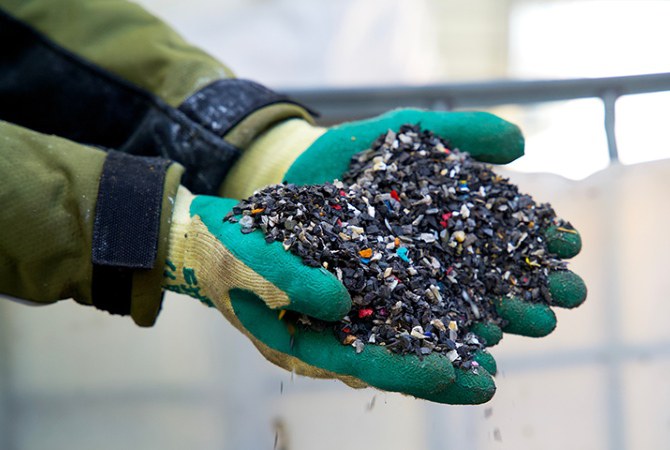 Chemical plastics recycling is a pioneering process in the circular economy that is becoming increasingly important. It is used when mechanical recycling is not possible due to impurities, or the waste cannot be sorted. The goal is thus to return much more plastic waste to the material cycle than today.
In this recycling process, the chemical structure of the used plastic is broken down into its building blocks. The recycled polymer feedstock can then be fed to naphtha or steam crackers which convert it to monomers from which new plastics, chemicals or fuels are made.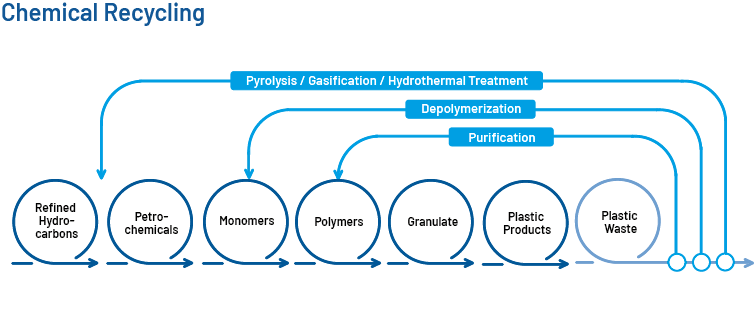 Chemical Recycling Processes
Feedstock recycling
Pyrolysis
Plastic waste is broken down into a range of basic hydrocarbons by thermal cracking. The hydrocarbon vapor can then be converted by distillation into products such as heavy waxes and oils, light oils, and gas.

Gasification
Mixed waste materials are heated to a high temperature (approx. 1,000 - 1,500 °C) in the presence of a limited amount of oxygen. This process breaks down the molecules into their components and syngas is produced. The syngas can be used to produce methanol, ammonia, hydrocarbons, and acetic acid for plastics production, as well as fuel and fertilizer.

Hydrothermal treatment
In hydrolysis, polymers are broken down into short-chain hydrocarbons by reaction with water.
Depolymerization
This is the reverse of polymerization and yields to either single-monomers molecules or shorter polymer fragments called oligomers.
Purification
Here, the plastic is dissolved in a suitable solvent, and the polymer is then separated from additives and impurities. The dissolved polymer can then be selectively crystallized, which is a new technology.
Meeting technical challenges with the right sealing technology
The operating conditions typical for chemical recycling processes can be challenging for the technology used. For example, very high temperatures prevail during pyrolysis making it difficult cooling down the barrier fluid in the pump seals. EagleBurgmann helps pump manufacturers and end users to solve difficult technical tasks like these.
For example, we offer customized sealing solutions with air coolers when there is no cooling water supply on site. The seals are specially designed to prevent crystallization of the process fluid – a common problem in such pump applications.
Biobased plastics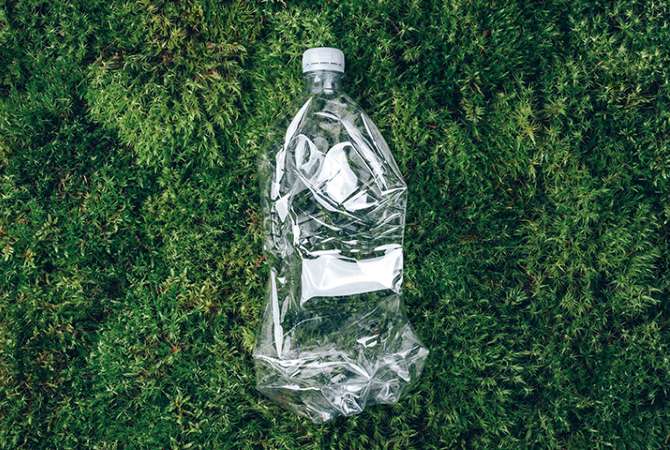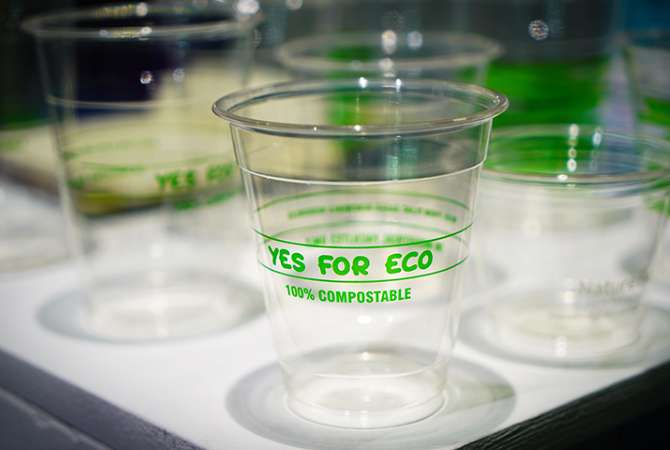 Biobased plastic includes a group of plastics made from renewable, sustainable, or biodegradable sources such as sugar- or starch-containing plant materials, vegetable oils or algae. Not all of these bioplastics are thus biodegradable, but they do open up the opportunity to minimize the use of crude oil.
One innovative feedstock, for example, is polylactic acid (PLA). PLA is based on biodegradable raw materials such as corn starch and lactic acid. The material offers similar properties to fossil-based plastics, which makes it a "plastic alternative" for many applications.
In principle, the production of bioplastics is less energy-intensive than that of conventional plastics. Bioplastics therefore have a lower CO2 footprint. However, the use of bioplastics as a substitute for fossil plastics is still in development, driven by legislation and market requirements.

Your sealing solutions specialists for the bioplastic production
EagleBurgmann project engineers have been sought-after experts in the construction of the first PLA plant of its kind in Thailand. You too can benefit from our comprehensive sealing expertise for your rotating machinery and equipment and our practical experience from this project.
Waste Tire Recycling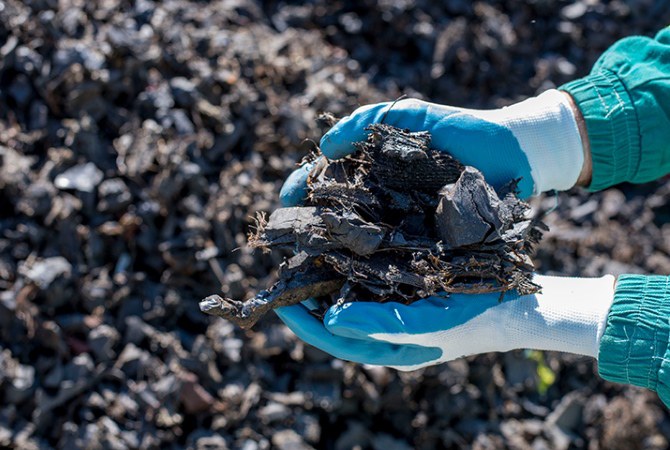 Landfilling of used tires is a serious environmental problem. Part of the risk lies in the chemical nature of the tires. The toxins released during decomposition or incineration can pollute soil, air, and water. Recycling waste tires helps to solve this problem, but also improves the carbon footprint of tire production.
The recycling of waste tires involves mechanical and chemical steps. First, the tires are shredded and then the rubber granulate is cleaned, sieved, and prepared for pyrolysis to produce liquid hydrocarbons.
One common product is fuel derived from recycled tires. This fuel is more energy efficient than normal fuel from coal and releases fewer harmful emissions. Another product is reclaimed carbon black (rCb), a sustainable alternative to virgin carbon black used as a black pigment and as filler in the rubber industry.
EagleBurgmann recognizes the importance of such an environmentally beneficial process and supports the recycling industry with a broad portfolio of first-class seals and systems for their rotating equipment.
Your expert partner in all aspects of industrial sealing technology
EagleBurgmann sees itself not only as a supplier, but also as a service provider and project partner. And this for companies all over the world. Our proximity to our customers, our high level of innovation and our wide range of excellent sealing technology for almost all industrial applications and media, together with the accompanying services, make us a partner of choice. No matter what your sealing technology needs are – feel free to contact us.