Streamline your seal orders with EagleBurgmann! We've made it quick and easy for you to order your seals.
Take advantage of the EagleBurgmann Online Shop - a part of our myEagleBurgmann customer portal.
With just one click, you can view prices and real-time availability, and placing an order is possible 24/7.
Your personal favourites and order history make reordering easier than ever.
On the right side, you can visit our online shop with just one click or get in direct contact with us. Here you will find a video and a flyer providing more information.
eProcurement
We offer the following eProcurement solutions to help you digitize, automate, and optimize your procurement process, making it faster, more efficient, and transparent:

EDI
EDI (Electronic Data Interchange) is a standardized method for business data exchange.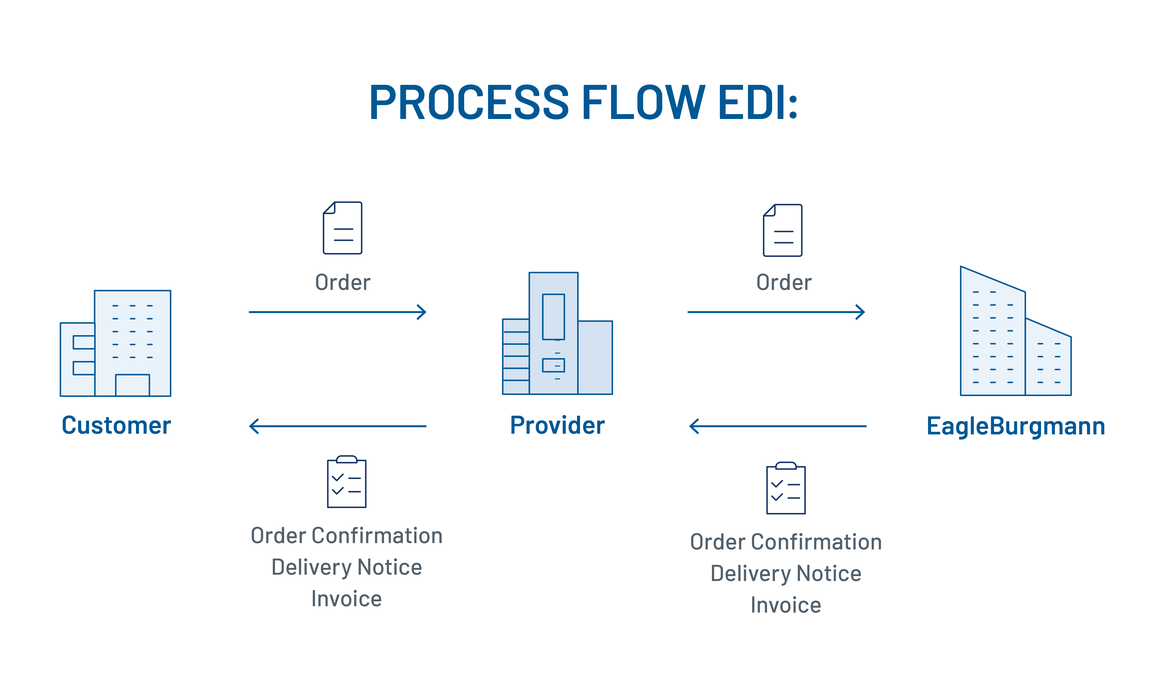 We offer you a personalized catalogue with an agreed price list.
You enter the order into your ERP system, which is then transmitted to EagleBurgmann via EDI and automatically processed. Subsequently, we will send you the order confirmation and invoice. The documents will be automatically recorded in your ERP system against the order.
EDI minimizes errors, enhances efficiency, and reduces process costs. Would you like to automate your ordering processes as well?

Contact us:
Platforms (e.g. SAP Ariba):
SAP Ariba is a cloud-based procurement platform that enables you to digitize and automate your procurement processes.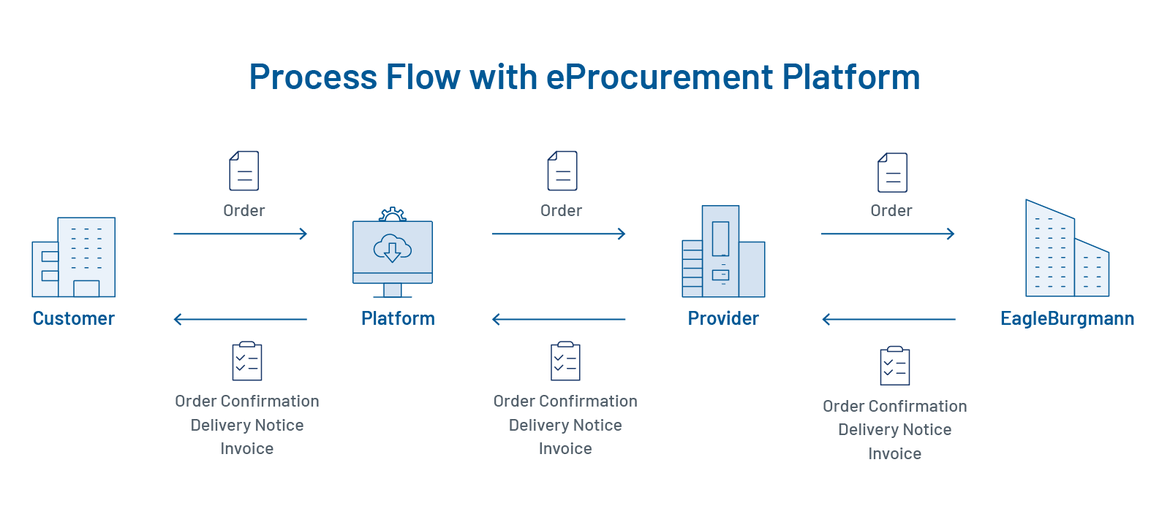 The ordering process in SAP Ariba functions similarly to EDI (Electronic Data Interchange). In this case, communication takes place via the ARIBA platform. We also provide a customized catalogue with a price list.
Would you like to automate your ordering processes?

Contact us: