Sealing technology for plants and machines
EagleBurgmann is one of the worldwide leading providers of industrial sealing technology. Mechanical seals, seal supply systems, magnetic couplings, carbon floating ring seals, expansion joints, gaskets and packings as well as comprehensive services are used wherever reliability and safety are needed.
Worldwide largest agitator seal
For a major project, EagleBurgmann delivered currently the largest agitator seal (480mm shaft size) for use in a new PTA(Pure Terephthalic Acid) Plant in China. The order received from SPX Flow Technology included 13 agitator seals and supply systems.
more...

New API 682 Standard for mechanical seals and supply systems
On May 01, 2014 the 4th edition of the API 682 mechanical seal standard has been officially published. Since its introduction in 1994, API 682 has become "the" standard that sets the global tone for the procurement and operation of seal and supply systems for centrifugal pumps in the oil and gas sector as well as in (petro)chemistry.
more...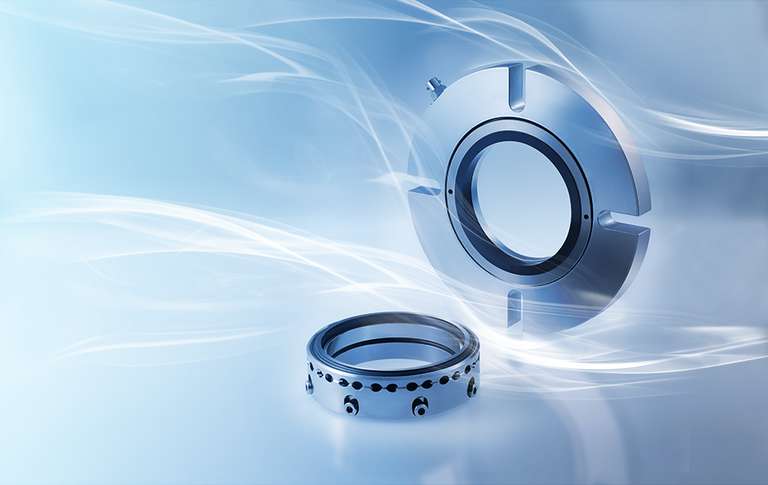 New generation of dry-running SeccoMix agitator seals
The new SeccoMix1 is characterized by noiseless run, patented heat dissipation and is prototype tested for use in ATEX category 1 (zone 0). Due to omission of supply systems, the seal scores high in efficiency.
more...